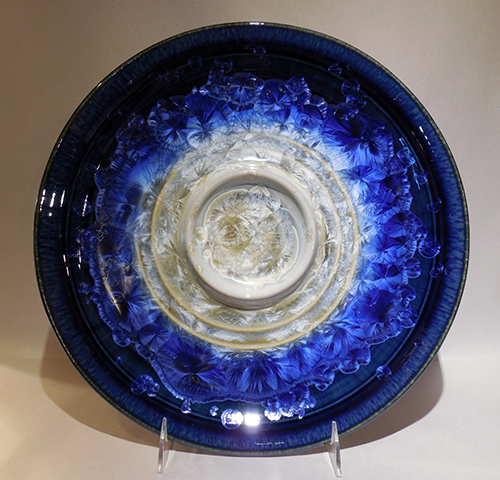 Cedarburg welcomes Agate Expo 2016 to town July 7th – 10th!
With 45 vendors from around the world, banquet, symposium, children's area and exhibits, it is sure to be an amazing event here in our little town!
The Show Floor and Exhibits will be open to the public on Friday, Saturday and Sunday and children 12 and under get into the show for free.
Located at Cedarburg High School on Evergreen Blvd., the expo is within walking distance of the downtown shopping district, and Cedar Creek Pottery, and can be easily combined with a visit to Cedarburg.
Other great things to do while you're visiting Agate Expo 2016
Cedar Creek Pottery will be welcoming show attendees with extended hours and a special treat.  We will be open:
July 7th-9th from 9am to 8pm
July 10th from 10am to 8pm
And don't forget to ask us about our special treats for Agate Expo 2016 attendees.
Also, while you are here be sure to visit one of Cedarburg's landmark shops, The Gem Shop, directly across Washington Avenue from Cedar Creek Pottery and the Cedar Creek Settlement.
If you get hungry while in Cedarburg, enjoy a meal right downstairs from Cedar Creek Pottery at the Crème & Crepe Cafe.  Or, you might also enjoy the Anvil Pub and Grill right next door.
Cedarburg's downtown shopping district offers everything from handmade pottery to clothing to specialty cookie cutters to toys.  Agate Expo Attendees can also enjoy an agate related exhibit at the Cedarburg Cultural Center.  For information about other great shops, restaurants, museums and more in Cedarburg, visit the Cedarburg Welcome Center.
Agate Expo 2016 will take place at:
Cedarburg High School
W68N611 Evergreen Blvd.
Cedarburg, WI 53012
Just take Bridge Road three blocks west from Cedar Creek Pottery to get to Evergreen Blvd. Then turn south for two blocks to get to Cedarburg High School.